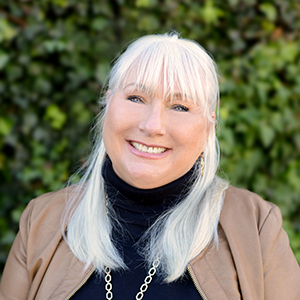 Delaine Campbell, MBA
Associate Broker VA-MD
---
Looking for a Real Estate Agent who puts you first?
If you're planning to buy or sell a home, you want the process to go successfully. If you're selling, success means getting your property sold quickly and for the highest price possible. If you're buying, it means finding your next dream home by having an agent that knows how to write an attractive, solid offer. On top of that, if you're like most of my satisfied customers, you also want everything to go smoothly, with as little stress as possible. Someone who pays attention to details. Like me.
My "clients-first" approach means that you'll be working with a professional who listens to you, provides expert advice, and works hard on your behalf. I don't play games. I produce results. That is why I have so many satisfied clients.
The Right Real Estate Agent for You
Whether you're buying or selling, it's ultimately about realizing a dream. I understand how much the decision will mean to you. In fact, that's one of the reasons I became a real estate agent is because I love helping people. And I love telling people about my city and giving them a tour of the area as we visit homes. Many tell me that I should have been a tour guide because I have so much local knowledge. Ha Ha – maybe in my next life! I am tenacious I admit it. And I am extremely creative when it comes to writing a strong offer that is attractive to a seller. And I think out of the box, which gives us an edge when competing on a home. I am a no games person and will tell it like it is. If the house isn't right for you I will tell you. If I see issues with it I will tell you. If I think you can get a better deal somewhere else, I will tell you that too.
Next Steps
If you're looking for a real estate agent, it's important that you find someone who is a good fit for you. So let's talk. Whether you're selling or buying, I'd like to learn more about you and your needs and goals. You can count on me to "tell it like it is" and give you a realistic picture of what is possible. If we don't click, you certainly have other options. But I think you will find that I am extremely knowledgeable about this area and can provide far more information than most other agents here. As a real estate agent who puts clients first, I look forward to hearing from you. Contact me
Charity
Giving back is important to me. My favorite causes are those that help people in need and children.
Operation Blessing provides food, relief, water, wells, cleft palette surgery, wheelchairs, and micro-economy help to women in impoverished countries. They also jump in and send crews to US disasters and keep teams on the ground for weeks at a time living in temp shelters, helping clean-up, rebuild and providing loving support to those devastated.  I also provide donations to Operation Warmth, in Garrett County MD, which provides warm hats, gloves and scarves to students in need, every winter. That is done through the local board of Realtors®. Through them, I also contribute to Operation Shoe Box (Operation Backpacks), which at the start of the school year, collects school supplies and backpacks for students who cannot afford them otherwise. I have contributed to numerous organizations in Alexandria over the last 20 years inc. volunteer time for organizations such as the Campaign Center, City of Alexandria Police Dept, SCAN, ALIVE! And others. So, as a buyer or seller, please know that some of my hard earned income, made possible by you, and on your behalf, is working in marvelous ways!


---
Residential – Relocation – Commercial – Investment
---